Dale Sims, Inc.
Email: dalesimsinc@att.net

3370 W. Hospital Ave, Chamblee, GA 30341
Your Commercial HVAC-R & Building Automation Experts
Commercial HVAC & Building Automation

Serving Metro Atlanta Since 1982
GA REG # CN210230
D&B D-U-N-S 03-127-7288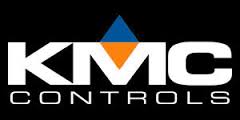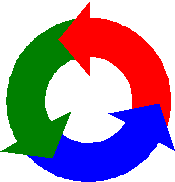 We take pride in providing high quality service, with emphasis on proper design and installation.  We have a highly trained and skilled staff of technicians, with the experience and expertise you would expect from Union trained technicians. 

Dale Sims, Inc. is a full Service HVAC and Building Automation Company focusing on quality service and installation.
Quality, Punctuality, and Reliability are essential to our business!
Our Team of conscientious people want the job done right the first time!
Proud to have served the Atlanta Metro Area Since 1982

Our technicians average 30 years experience in their respective areas and are continually updating their skills and knowledge through training and education
All of our Service Technicians are required to attend 5 years of training at Mechanical Trades Institute.
DSI specializes in servicing and installing Boiler systems.  We have the necessary licenses, skills and expertise service and install all types of Boilers.
DSI provides service, installation and repair of refrigerated equipment of all sizes and types such as Refrigerated Compressed Air Dryer Systems, Process Chiller Systems
We offer energy audits of your building and provide energy management recommendations free of charge.
DSI is focused on Building Automation and Energy Management Solutions.  We are a KMC service provider. 
We offer Preventative Maintenance Service Agreements that consist of Maintenance and Full Service.  Our Maintenance Agreements can be tailored to meet the individual needs of the customer.
We are committed to Open Systems Architecture and providing industry standard protocols and solutions, such as BACnet and Niagara.  We are committed to provide our customers with the flexibility of non-proprietary solutions. 
We have 3 Niagara AX Certified Technicians on staff and extensive experience with multiple controls platforms, including JCI Metasys, Trane, CCN, Niagara, Honeywell, Distech, Reliable, and more...
Our Service Technicians are on call 24 hours a day, 365 days a year.  We are available to assist you in emergency situations where down-time is not an option.
We offer service agreements specially designed for Data Center operations, where 2-hour response times are critical.  We have extensive experience with Computer Room systems such as Liebert, Compuaire, etc.
DSI installs and services all major brands of VRF (Variable Refrigerant Flow) Systems and Ductless Split Systems (LG, Sanyo, Daikin, and Mitsubishi).  Factory Trained and Certified to perform service, install and startup on your Variable Frequency Drives (ABB, Honeywell, Siemens, Etc)
We offer free surveys of your mechanical equipment and provide recommendations to ensure your system meets current standards and EPA regulations
DSI has Factory Trained Technicians to service and repair Specialized Building Systems such as Aaon, Pool Pak, Dectron, Seresco and Addison, etc.